As you, the reader or brand, find yourself wrapped up in a captivating blog post, you will likely see ads for various companies.  I have the pleasure of working with some great brands (and look forward to more!) as an affiliate and partner.  By clicking on any of the links, I want you to know that it is possible that I may receive a small commission on any purchase made through them (at no extra cost to you).  This actually helps and enables me to keep things on the blog and social channels operating smoothly (writing is my full-time job now and I could not be more thrilled!).   If you are looking for more information, please feel free to check out my disclosure policy.

Affiliates and Partners
Amazon
Footprints in Pixie Dust is a participant in the Amazon Services LLL Program.  This program is designed to provide a means to earn advertising fees by advertising and linking to amazon.com
Get Away Today
Get Away Today is a travel agency specializing in vacations to the most Magical Place on Earth (Disneyland Resort) and beyond.  Whatever kind of vacation you are looking to plan, Getaway Away can help you get there worry-free.  For the latest up to date travel deals and magical offers, visit their site at http://bit.ly/GATPIXIEDUST.
**Be sure to use my promo code FPD10 to save an additional $10 discount off your Southern California vacation package.
FLOCK Presents
FLOCK Presents is a micro-conference providing writers, bloggers, photographers and social influencers up to date and practical information to help them succeed in their business endeavors.
If interested in any other FLOCK Presents event, check their site at www.flockpresents.com.
BE SURE TO USE MY PROMO CODE TINABROWN FOR AN EXTRA $25 OFF YOUR TICKET – no matter what event!!
Blogging Blastoff (Heather and Pete Reese)
When I first kicked off this blog as a full-time passion, I turned to Heather and Pete Reese (It's a Lovely Life) for instruction.  I took both their Travel Blogging Blastoff and their 30 Day Blogging Blastoff course.  In addition, I also jumped into many of their free courses, as well.  I love that I have at least two years of access to the information provided in those courses, including any revisions and updates made.  If you'd like to learn more about the Blogging Blastoff course, learning the ins and outs of setting up a successful blog, engagement and more, use my affiliate link by clicking here.
Tailwind
If you're not using Tailwind, WHY NOT?  It's one of the most effective ways to keep things scheduled, organized and flowing smoothly on both Pinterest and Instagram.  Tailwind even helps you schedule your pins and photos at the most opportune times based on their analysis of your audience.  To learn more about Tailwind or sign up, use my affiliate link http://bit.ly/FPIPDTW.

Erin Condren
Are you type A like I am?  Better yet ~ do you just like to keep your schedules organized and all packed up between two beautiful covers?  If that sounds appealing, I encourage you to check out one of the most efficient organizers and planners out there!  I am honestly infatuated with Erin Condren products and am so excited to share these planners and accessories with you!   To browse the site and start having fun with your planning needs, here's my affiliate link: http://shrsl.com/1mneh
Cents of Style
Cents of Style offers the latest woman's fashion & accessories at affordable prices.  You can shop with my affiliate link: SHOP STYLE!
For more information on becoming a CoS affiliate, click here (affiliate link)
*********************************************************************************
Also Proud to Partner With…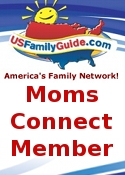 *********************************************************************************
Companies with Whom I Have Worked…
Disney Parks / Walt Disney Studios
Universal Studios Florida / Universal Studios Hollywood
Paramount Studios
Momselect
Blogging Branson: to include businesses such as
Stone Castle Hotel and Conference Center, Hughes Music Show, Branson's Famous Baldknobbers, Dolly Parton's Stampede Dinner Attraction, Silver Dollar City, Track Family Fun Park, Titanic Museum, Clay Cooper Country Express, Branson IMAX, McFarlain's Family Restaurant, Florentina's, Montana Mike's, Fall Creek Steak & Catfish House, CiCi's, Pasghetti's
Busch Gardens / SeaWorld
Margaritaville
Feld Entertainment: to include
Disney On Ice, Monster Jam, Jurassic World Live
Vacation Myrtle Beach: into include such businesses as 
Skywheel, Johnny D's Waffles and Benedicts, Duplin Winery, Caravelle Resort, Ripley's Aquarium and Brookgreen Gardens.
St. Simons Island – King and Prince Resort / Echo St. Simons Restaurant
Visit Burbank: to include such businesses as
Porto's Bakery, Urban Press Winery
Team Click